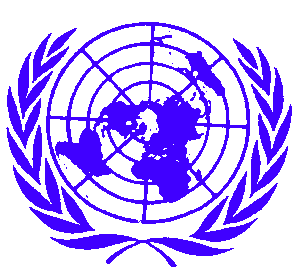 United Nations

Operation Lifeline Sudan

(Southern Sector)

Emergency Sitrep

August 1-31 1998 #14

General Situation

Reports from Bahr el Ghazal (Tonj and Gogrial counties) and Upper Nile regions confirmed the full establishment of the rainy season in the second half of July, which was exceptionally late. The rains are slowing down all the activities in southern Sudan. Many airstrips and the majority of roads are waterlogged. However, it is hoped that the rains will last long enough to allow some crops to grow to maturity and to bring a significant recharge to the underground water, which has been seriously depleted since last year's drought.

In some areas, notably Yirol, Rumbek and Tonj counties, there are signs that the condition of the population is improving somewhat. This is partly due to the effects of the relief effort and also to the fact that the hunger gap is drawing to a close. In northern Bahr el Ghazal however, many people are still facing extreme risk. A nutritional and mortality survey conducted by Medecins Sans Frontieres in Panthou reported a child death rate of 43.8 deaths per 10,000 people per day for displaced children under the age of five. This compares with 2.6 deaths per 10,000 people per day for resident children under the age of five. The overall level of malnutrition among children under the age of five in Panthou is 53.4.

SPLM/SRRA-OLS Task Force on Targeting and Vulnerabilities.

A Joint Task Force was established to determine whether food and other relief assistance was reaching the neediest people in Bahr el Ghazal. The Task Force was made up of members of the SPLM, SRRA, OLS, UNICEF WFP, OXFAM and SCF-UK.

The team spent three weeks conducting fieldwork in Bahr el Ghazal and its findings will be made public in early September. Fuller details will be given in the next Sitrep.

P.O Box 44145, Nairobi, Kenya, Tel: (254-2) 622410, Fax (254-2) 215296 Email:unicef.ols@unicef.unon.org

Access Issues

For the month of August, clearance was given for all locations except six: Maridi, Mundri, Panyagor, Yomciir, Ikotos, Karkar.

Clearance was given for 13 aircraft and this was increased later in the month to 15. The seventh C130, funded by the US Government, began flying on 30th August.

Relief activities were hampered by insecurity in areas of Western Upper Nile, and by rain in many areas of Bahr el Ghazal, Upper Nile and Jonglei.

UNSG Special Envoy Visits Sudan

In August, the UN Secretary General's Special Envoy for Humanitarian Affairs in the Sudan, Ambassador Tom Vraalsen, visited Sudan for the first time in his new position. His visit took him to Government and rebel-held areas, where he was able to make a first hand assessment of the humanitarian situation. He also had a series of high level meetings with the Government of Sudan and the SPLM on further measures to contain the current humanitarian crisis. He strongly promoted the extension of the current cease-fires declared by both parties in time and scope.

Ambassador Vraalsen was appointed in June, replacing Ambassador Robert Van Schaik. Ambassador Vraalsen is Norway's Ambassador to the United States and has previously served as Norway's Permanent Representative to the UN.

Bahr el Ghazal

Programme Updates

Health and Nutrition

Health

Vitamin A & Measles Campaign

The measles campaign, which began in July, has been completed. Due to the ongoing rains it was planned to cover certain locations rather than whole payams or counties. The rains also affected the schedule, so some delays and missing supplies occurred in certain areas. In some locations the targets reached are almost the same as the NIDs populations, whereas it was expected that performance would be lower than targeted. While results are missing from various locations and NGOs, the following have reported partial or complete results:
| | | | |
| --- | --- | --- | --- |
| County | Target pop | Vaccinated | Agency |
| Twic/Abyei | 32,500 | 10,461 | SRRA/ UNICEF |
| Aweil West | 8,481 | 7,589 | IRC |
| Yirol | 21,400 | 4,515 | MEDAIR |
| Yirol (Adior) | 5,200 | 3,600 | CCM |
| Yirol | 8,200 | 7,900 | MDM |
| Aweil East | 25,000 | 18,595 | SRRA/ UNICEF |
| Gograil (Pancacier) | 19,000 | 3,025 | World Vision |
The campaign does seem to have been a success, especially when compared to routine EPI coverage for measles in Bahr el Ghazal, which has hovered between 4,000 to 8,500 vaccinations per year since 1995.

The campaign has been a joint effort of many consortium members, and has added on to routine vaccinations by NGOs in Bahr el Ghazal and to mini campaigns. WFP assisted in airlifting supplies to locations where it was dropping food, while NGOs refocused their activities to conduct the campaign at this period of time. ECHO provided funds for the vaccine from the routine EPI programme.

In many emergencies, measles has been responsible for the death of a large number of infants weakened by hunger. OLS hopes that this campaign will avoid this problem in Bahr el Ghazal.,

HHHHHousehold Food Security

Agriculture

Road transport is still continuing, but in a limited way due to the rains. Two flights were diverted from Thiet airstrip to Marial due to wet conditions. In Tonj, Thiet and Nabagok, populations are reported to be eating green maize at an early stage. There is some harvesting of groundnuts. Sorghum is flowering but the plants are very scattered due to crop failures caused by the late rains. Complaints from farmers about theft of their maize at night are common. This situation seems to be particularly acute this year, due to food shortages in spite of WFP's airdrops.

The purchase of 20 tons of the Gadam Hammam variety of Sorghum has gone ahead. This was organised between the UNICEF Northern and Southern sectors, liaising with WFP. It will be air dropped at Akak from El Obeid. Out of this amount, 18 tons will be distributed in Twic county by SUPRAID and 2 tons will be flown to Lokichoggio to be used by CARE in their seed multiplication scheme in Tambura and probably Yambio county areas.

Livestock

In Bahr el Ghazal, ongoing community-based animal health programmes were implemented by UNICEF/ OLS. Other NGOs (Oxfam, SCF, VSF-B and VSF-CH) have continued in all areas, with additional medicine supplies provided by UNICEF. Field vehicles were shared to support water and relief supplies distribution.

The livestock programme has suffered constraints during the month, For example, the loan of vehicles needed to deliver emergency supplies caused interruption and obstructed ongoing livestock activities. Limited flights meant that the means for the transportation of personnel and cargo were reduced. The hunger of CAHWs has reduced their ability to carry out usual work and delayed training courses and workshops.

Livestock disease outbreaks are being controlled through vaccination and/or treatment.

A campaign for providing free worm/fluke treatments to all cattle, sheep and goats is underway in many parts of Bahr el Ghazal. It is anticipated that this will have a major impact on milk production and livestock survival.

UNICEF delivered medicines and cold chain equipment to Adior to assist with the control of the haemorrhagic septicaemia outbreak .

The OXFAM veterinarian reported a foot and mouth disease outbreak in Rumbek county. Samples have been confirmed as foot and mouth disease in the laboratory in Kenya and are currently being serotyped.

UNICEF and VSF-B have started the annual rinderpest vaccination campaigns in Tonj. At the VSF-B AHA training centre in Marial Lou, 20 students graduated from the four-month training and have returned to their home areas in Bahr el Ghazal and Equatoria.

UNICEF conducted CAHW training (Community Animal Health Workers) for 20 CAHW from Pathuon and Toc payams, Gogrial county and a rinderpest campaign has begun. This training has been repeatedly delayed due to insecurity.

UNICEF has restarted its programme in Aweil West with the technical support of a vet seconded from OXFAM. Community dialogue has started and CAHWs remobilised.

VSF-CH continues to support programmes in Aweil East and Twic county.

Nutrition

The Emergency Nutrition Programme in Bahr el Ghazal has continued to scale up. Over 40,000 children are now receiving supplementary or therapeutic feeding in 57 locations.

Water

General situation

In general, drilling activities and hand digging of wells have been adversely affected by the weather conditions. Five portable drilling rigs are now operated by the different agencies dealing with the emergency. This method is the most efficient for the growing needs for safe water supply, but requires considerable logistical capacity. The programme has reported some problems in moving cargo and staff to meet new needs, particularly in the new or expanding feeding centres.

In Ajiep, SCF-UK is continuing its hand drilling programme in community areas while MSF is putting up 2 treatment plants to provide the feeding centres with safe surface water. MSF-H has agreed to bring one drilling rig to sink wells and eventually replace the treatment plant. The second MSF-H drilling rig is in Ajak, for 5 boreholes.

Training on hand drilling by UNICEF-WES/SRRA is underway in Panliet for the SRRA/SCF-UK hand-drilling team.

OXFAM is carrying on with their drilling programme in Aweil East, moving towards Twic. Three boreholes have been drilled in Bararud by OXFAM and the rig has now been moved to Mapel.

In Aweil East, OXFAM has recently completed the drilling of 2 boreholes in Madhol

WVI has started a joint hand-drilling project with GAA in Gogrial East. ICRC is continuing their programme of borehole rehabilitation in Yirol County.

Hand digging is underway in Acumcum under the supervision of OXFAM. At the same location, MSF-B has opened a feeding centre on the other side of the air strip on a site devoid of water. As a temporary measure a pumping system from an existing hand pump will pipe water to the centre.

A private contractor has been hired by MDM and UNICEF WES to drill 4 holes in Abuyong (Yirol county) where MDM is running a feeding centre without proper water supply. The contract will also include drilling in Agaigai for UNICEF's feeding centre and three more boreholes at a location yet to be determined.

In Panliet, the hand drilling training by SCF-UK/SRRA/UNICEF for the Akon and Alek drilling teams has ended.

The problem of sanitation in Bahr el Ghazal remains severe. The situation is worrying, with high concentrations of people at feeding centres and distribution points, together with the rains.

MSF-B has one staff member for sanitation in Ajiep, but says that it has been almost impossible, outside feeding centres, to bring some improvement to the sanitary situation. The lack of awareness about basic hygiene practices, cultural inhibitions, disrupted social fabric and the general physical shape of the population make it very difficult to implement any system of sanitation.

Education/CEDC

According to information from the SCF UK field staff in Acumcum, by the end of August some 300 children will have left the feeding centre for unaccompanied minors, following more regular food distribution in the area.

The interviewing of unaccompanied minors is continuing in the two feeding centres for unaccompanied children in Acumcum and Maple. The feeding centres were set up at the beginning of July under the joint project of SCF UK, Radda Barnen, MSF B and UNICEF to provide temporary care and protection of children separated from their families in the ongoing hunger crises in BEG.

The feeding facility in Acumcum serves 692 children out of whom 266 live in the center and the rest come for daily meals. The center in Maple cares for 346 children, of which 289 stay in the center and 58 come daily to eat.

The first results of the interviews covered 70% of the children in the centers. These have shown that almost 80% of children have relatives and that most of them know where they are.

This confirms that hunger is the major cause of separation in BEG. The interviews so far have found that only 18% of children have no contact with family members due to death of parents or abandonment. These children will be the priority group in the tracing process, which is planned to start

soon. Tracing teams comprising of six trained Sudanese have been established in both locations.

UNICEF has recruited two nurses in both centers and is planning (together with partners) to carry out the nutritional survey

of the children in centers by the end of August. MSF B has accepted a total of 62 unaccompanied minors so far in their supplementary feeding programs in Acumcum and Maple.

Western Upper Nile

Programme Updates

Household Food Security

In Upper Nile region, the situation remains as per last report. Local populations have been displaced and their crop lands abandoned. Major trouble spots are Majok, Ayod, Pangak and Walgak, which continue to be severely affected by the LOU conflict. Most of the population has been displaced to swamps. It was estimated that about 30% of the traditional cropping areas were not planted.

Livestock:

Community-based animal health programmes, implemented by VSF-CH and ACROSS are continuing in the areas where security allows access: VSF-CH in Mankien, Wicok, Nyal and Ganyiel. They are receiving increased amounts of medicines and vaccines from UNICEF/OLS. There has been a major loss in resources in several locations due to looting and burning: fridges, veterinary equipment, vaccines, medicines, camp equipment etc. Some areas have been inaccessible due to insecurity, which has interrupted medicine supply to several areas. The programmes of VSF-CH and ACROSS in the areas around Leer, Koch and Duar are still suspended due to insecurity.

In Akobo and Wnding, VSF-B's new veterinarian has been carrying out community dialogue and familiarising himself with the programme. In Mading, VSF-B has started a new community-based programme with a baseline survey, community dialogue and selection of candidates for CAHW training. In the VSF-B AHA training centre, students from various parts of Upper Nile are continuing their five-month training course.

With additional emergency funding, the UNICEF/OLS livestock programme plans

to strengthen its impact on livestock productivity by maximising medicines supplied to community-based animal health workers. It also intends to increase the range of medicines and vaccine available, especially for sheep, goats and poultry. More staff will be employed to carry out training and supervision. There will also be provision of bicycles to CAHWs to improve mobility and of additional fridges to fill gaps in the cold

chain.

Water & Sanitation

Following the fighting in the area, an assessment was carried out in Mankien, Wicok, Ganyel and Nhialdiu. No urgent needs have been identified regarding the water situation.

The training centre newly inaugurated in Leer is reported to have been burnt down.

Nyal area is heavily flooded and many of the hand-dug wells in the village have reportedly collapsed. The intervention by a RASS Water Coordinator had to be postponed because of lack of cargo space on the airbridge.

Other Areas

The Situation in Bor County

In the 1960s Bor County endured 7 years of floods. In late 1997 flooding recommenced and the rains in 1998 have been the highest so far. The area from Panyagor southwards towards Paluer in Jongley area is submerged in water. Many people have been displaced and are migrating (with their cattle) from the settlements to the islands, which are also likely to be flooded soon. Crops have also been lost as a result of the flooding.

The most urgent needs of the area at present are food and shelter. Unfortunately, due to the situation, it is not possible to land any relief aircraft on most of the airstrips in Bor County, especially at Yomchir and Panyagor. Four aid workers with ACROSS were stranded in Paluer and Makuac. Small aircrafts can land on the airstrips in Duk Fadiet and Duk Fawel in the southern part of Bor County. Yomchir airstrip can be made functional. Dykes are being built in Kolmarek, but hunger is limiting this process. An access point for crossing the Bahr El Jabel is being sought as an alternative if the airstrips are still not functional.

Many people have not yet received any form of aid. MEDAIR have managed to give out mosquito nets and blankets to some displaced families and MEDAIR and UNICEF have blankets and plastic sheeting available to be delivered into Bor County immediately.

In terms of food security, Old Fangak and Atar District (Dinka area) are areas with surplus agriculture production in this planting season.

Equatoria and Bor:

Water: The first phase of the joint CRS/SRRA hand drilling programme in Yambio county is going towards its end with the completion of the deepening of a sixth and last well in Yambio town. In Yei, the construction of the new UNICEF WES base is continuing under the supervision of IAS. A UNICEF WES field assistant is based in Narus to implement the village level caretaker system for operation and maintenance of hand pumps. Training for pump technicians is going on in Bor county by UNICEF, WES and the SRRA.